We understand the challenges and complexities. We know what it takes to succeed and how to overcome the obstacles that anyone trying to produce composites is almost certain to have.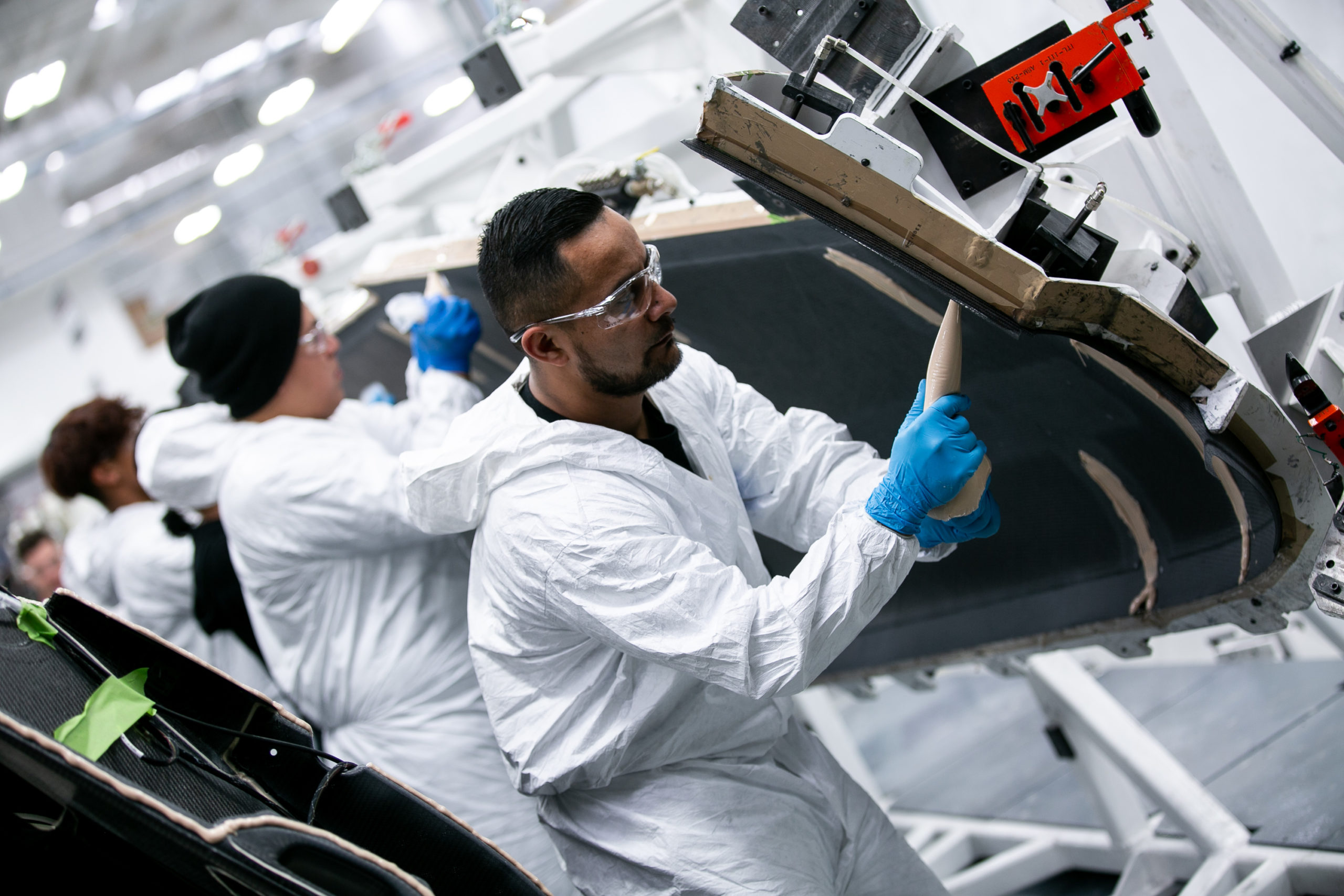 Our Story
In 2009, ICON Aircraft debuted a prototype of the ICON A5, a light sport amphibious aircraft noted for its innovative design and constructed mostly using carbon fiber components. 
When ICON Aircraft started scaling the production of the A5, the Company initally relied on third party manufacturers to supply composite parts. In 2016, after seeing the challenges that suppliers were having in providing parts at the cost, quality and rate that ICON needed to scale production, the need to establish its own center of excellence for carbon fiber production became clear.  
Thus, ICON Composites Technologies was born.
Within nine months, ICON established a production site, hired a team of employees in nearby Tijuana, Mexico and had produced its first carbon fiber production parts.
By the end of 2017, the first aircraft structure was fully bonded in the new "green field" facility, which housed composite bonding & trim and drill operations.
Today, ICON Composites Technologies creates, bonds, and produces all of the composites parts needed for over 100 different aircraft structures. With state of the art equipment and tooling, years of experience, highly qualified technicians, and countless lessons learned, ICON Composites Technologies is equipped to deliver the technical support and carbon fiber manufacturing expertise that your company needs.  

Jerry Meyer – CEO 
Jerry joined ICON in March of 2016. He previously served as the Director of Sales for the Western U.S. and Head of Marketing before taking on the role of CEO in January of 2022.
Jerry graduated from Duke University with a BS in Civil Engineering and was commissioned as an officer in the U.S. Navy through NROTC. After earning his wings as a Naval Aviator, Jerry first flew the E-2C Hawkeye and then the T-45 Goshawk for more than 9 years on active duty and 3 years in the U.S. Naval Reserves, accumulating more than 2,200 flight hours, 23 combat missions, and 200+ arrested landings on aircraft carriers around the world. After leaving active duty in 2007, Jerry earned his MBA in Marketing and Strategy from the Kellogg School of Management at Northwestern University and worked in Brand Management for P&G on the Tide brand. He subsequently held roles as VP of Marketing and General Manager for Legal Resources, a leading regional voluntary benefits business, prior to joining ICON in 2016.
Jerry is a commercially rated land and seaplane pilot and CFI/CFII. He can often be found flying media demos and prospective customers in Long Beach Harbor, just off the coast of Southern California, where he lives with his wife and four children.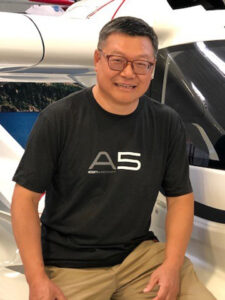 Jason Huang – President, ICON Aircraft
Jason serves as ICON's President and has more than 30 years of engineering and management experience in the manufacturing and software industries. He has experience in the R&D process, hands-on experience in product development from inception to delivery, and a proven track record of creating high performing teams. Prior to joining ICON, Jason worked at EMC and OpenText as Head of Cloud Platform Engineering & Operations. He holds a PhD in Mechanical Engineering from Queen Mary University of London and an MS and BS in Mechanical Engineering from Shanghai Jiao Tong University.

Rodolfo "Rudy" Correa – Director, Engineering  
Rodolfo joined ICON in 2013 and was part of the team responsible for designing, building, and certifying the first production A5. He currently serves as ICON's Director of Engineering and has more than 11 years of engineering and management experience in the aerospace industry. Rodolfo has expertise designing and integrating aircraft electrical and avionics systems and has hands-on experience in program management. Prior to joining ICON, Rodolfo worked at Zodiac Aerospace in Huntington Beach, California as Lead Electrical Engineer for the Embraer 170/190 program.

He holds a BS in Electrical Engineering from University of California, Los Angeles.

George Jones – Director, Quality and Supply Chain 
Having originally served in the US Marine Corps, George is a Desert Storm Veteran with over 30 years experience working in the Aerospace Industry. From raw material supplier through complete aircraft manufacturing, George is ASTM LSA Compliance Certified and is the Director Quality and Supply Chain for ICON Aircraft. In addition to his experience in the aircraft and manufacturing industry, George is also an avid bowler with more than 20 perfect games and 12 championships.

Stéphan D'haene – COO 
Stéphan joined ICON in July 2021 as Senior VP Operations and brings more than 25 years of aerospace, powersports and automotive expertise to his role. As COO, Stéphan oversees all manufacturing operations, final assembly, quality control and certification compliance. He also ensures a best-in-class experience at ICON's Service facilities.
Our Commitment to Quality
ICON Aircraft will provide an unparalleled customer purchasing and support experience through a commitment to quality, innovation, on time delivery, dedication, with service and support second to none. Continuous improvement and product development will be achieved through employee investment and recognition. ICON will continue to build a workforce with the knowledge and skills to deliver the ultimate experience in Light Sport Aircraft ownership, focused on getting it right the first time, every time.